Netflix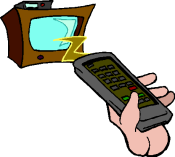 2010-10-17
Posted by: badanov
I just signed up for Netflix. I plan to get a number of films I want to see but, are just not available at the local library of blockbuster store.
They don't have Vladimir Bortko's 2009 adaptation of Tara Bulba. I can get the 1962 US version, which I loved as a kid. I suspect I won't be able to get Bortko's version since he's still pretty much a commie.
That is one of the reasons I even signed up for this program. I can get old films that are just not available locally.
I have already chosen a number of Luis Estrada films that preceded his latest, "El Infierno" ( which I really want to see) and a number of Chinese Golden Rooster Award winners including "Red Cherry: and "Legend of Tianyun Mountain".
I'm on pins and needles.

If you have something to add, Fire Away!

Number of Comments so far: 0

Click here for a list of stories in the Culture category