Newtonville copyrighted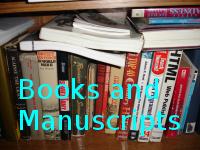 2012-07-21
Posted by: badanov
Just finished copyrighting "Newtonville", my first novel to be released next month.
The electronic process was very smooth.
Through the process I sat and wondered why the journalism school never explained what copyright actually, is and how you can independently copyright your own work.
I guess I was never meant to get this far.
Anyway, "Newtonville" is scheduled to be released no earlier than 4 August, 2012.

If you have something to add, Fire Away!

Number of Comments so far: 0

Click here for a list of stories in the Books and Manuscripts category