Internet Communications overhaul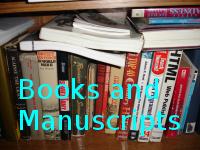 2013-05-25
Posted by: badanov
My personal and business internet structure is going to be overhauled for the first time since 2005.
RKKA and Free Fire Zone will both be gone by the end of this year. Several other domains will disappear over the next year as I whittle down my domains from 13 to two. Email account associated with those and other domains will disappear as well.
Free Fire Zone will appear as a sub-domain of 1dogstar.net, ffz.1dogstar.net
Part of the reason is cost cutting. But most of the reason is that I have no fewer that four manuscripts coming out in the next year and I need to simplify communications.
The new domain, chriscovert.net, will be the host for all of my concurrent works, such as Newtonville and The Sunday War, as well as the four works, three non-fiction and one novel.
Work has already begun in the background. New email addresses are already established.

If you have something to add, Fire Away!

Number of Comments so far: 0

Click here for a list of stories in the Books and Manuscripts category