So Long, LGF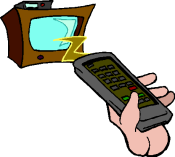 2009-06-14
Posted by: badanov
As you may have noticed I have changed up my blogroll some.
Email me if you are the owner of the blog and you think the decision to delete you is a wrong one and it will be restored. I personally visit all the top 20 sites at least once a week. Others, Protein Wisdom, for example, I visit several times a day.
I use my blog as a personal home page and that is why this is news.
What may or may not be news is that I have deleted Little green Footballs entirely from the blogroll because LGF is turning slowly to the left and it appears that Charles Johnson is a 911 conservative.
Which would be okay, except that he has launched into a campaign of near constant attacks against Christians as if believing in creationism if the worst thing you can do; the same thing a Kos diarist would do.
I'm not the only one who has noticed CJ's slow descent into the insanity of the modern left, so to continue linking to him would be even more insane.
Others have been deleted because I don't visit them any more or out of a sense of a loss of interest, such as junior developer, which has moved over the years towards an advocacy of Ruby and Ruby on Rails web development programming language.
The additions are logical: newsbusters.org, sixmeatbuffet.com and others. Visit them and see why

If you have something to add, Fire Away!

Number of Comments so far: 0

Click here for a list of stories in the Culture category